Scuba Diving at Koh Phi Phi
Dive with the best
Scuba Diving at Koh Phi Phi, Princess Divers is proud to welcome you to Scuba Diving in the Phi Phi Island's and look forward to taking you Scuba Diving at Koh Phi Phi's world famous coral reefs. Koh Phi Phi as it is known in Thai, is a group of 6 Islands located in Thailand's Andaman Sea and is approx 40 km's from the Thai mainland. Phi Phi Island is easily accessible by ferry or speedboat from either Phuket or Krabi.
Phi Phi Island has won many awards and admirers for its stunning scenery both above and below the water. Winning Trip Advisor awards for Top Twenty destinations worldwide as voted for by Travelers themselves and also Number 1 in the Must See Islands of the World.

Princess Divers was set up in 2001 in partnership with PP Princess Resort, with the aim of providing the resorts customers the ultimate experience whilst Scuba Diving at Koh Phi Phi Island. Due to our exceptional high diving standards and our dedicated group of experienced multilingual dive staff, our reputation grew quickly and we now attracts customers from all over Phi Phi Island and the surrounding area looking for the best in scuba diving standards and customer service.
At Princess Divers we pride ourselves in giving you our valued guests only the best in Scuba Diving equipment and standards, all our Dive Courses adhere strictly to the standards laid down by SSI (Scuba Schools International) and PADI (Professional Assoc Diving Instructors), the world's leading Diver training agencies. First Aid and Oxygen are available on all our Dive trips and all our staff are trained in First Aid and CPR.
testimonials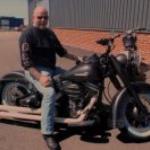 I am a diving instructor and have worked and dived in quite a few places all over the world with quite a few different dive operators and still Princess Divers stand out as top of the line. Safety, fun, good service and professionalism from the shop staff thru instructors to boat staff, they run the shop in a way that makes you feel special.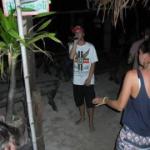 Jamie D.
"Thank you Princess Divers..."
When I came to Phi Phi i decided to do my dive master, and my 2 friends before me told me about Princess divers where they had done theirs. They told me that the guys there are really friendly and very professional they weren't lying. I had so much fun while i was doing the course and was given the 5 star treatment all the way. I cant thank the staff enough for making my time on Phi Phi epic and making me feel like part of the team!!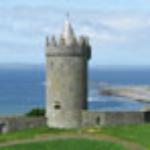 Vincent Z.
"Beyond our expectations..."
They gave us detailed briefing before each dive, looked after us meticulously as our dive proceeded. They are talented, experienced, enthusiastic and caring dive masters that impressed us. They were very sweet and lovely as well. I'd like to recommend Princess Divers to someone who are seeking for having some awesome dive trips in Koh Phi Phi.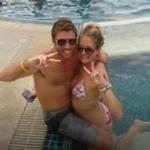 Jody J.
"Would give 10 stars if Tripadvisor let me!"
My travelling experience started 3 years ago now... a messy break up in my homeland had see me pack my belongs sell everything i owned and look for new adventures and beginnings on foreign shores, with no real drive or thought off what to do, I was on my own. This is where Princess divers came in.. after 17 countries I stubbled across koh phi phi a beautiful little picturesque island on the south west coast of Thailand.